Staff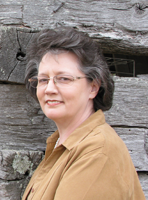 Research & Writing
Mrs. Linda Potts
Mrs. Potts received her B.A. in art with a minor in education from the University of Mississippi. Mrs. Potts later earned a M.S. in secondary education from Pensacola Christian College. She has been recognized many times in "Who's Who Among American High School Teachers". Mrs. Potts taught for twenty-four years in a Christian school and now travels with her husband, Evangelist Lynn Potts.





---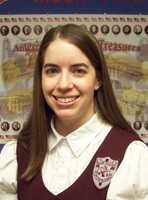 Layout & Development
Mrs. Grace Kerr
Mrs. Kerr was a home school student who completed a double B.S. degree from Tennessee Temple Univesrtiy. She was recognized as an outstanding soulwinner and was the Salutatorian of her graduating class. Mrs. Kerr taught at Faith Christian Academy, a ministry of Faith Baptist Church in Water Valley, Mississippi, for nine years. She is currently living in the Charleston, South Carolina, area.





---
Editing & Revising
Dr. Bob Hill
Dr. Bob Hill brings many years of experience in curriculum development with a Christian publication company. Dr. Hill is currently Pastor of Faith Baptist Church and Administrator of Faith Christian Academy in Water Valley, Mississippi.